Jordan Peele's 'Us' to Open SXSW '19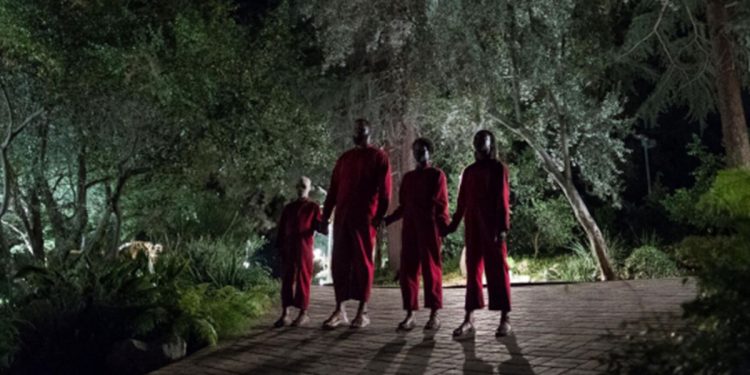 Jordan Peele's Us, likely the most anticipated genre film of 2019, is receiving a royal premiere treatment: Opening Night film at SXSW. The screening will take place on Friday, March 8, while the rest of the festival runs until the 17th.
SXSW's Director of Film, Janet Pierson stated, "We are crazy excited to world premiere the most anticipated film of 2019 from the creative powerhouse that brought us Get Out. We honestly couldn't imagine a more perfect film to kick off the 2019 SXSW Film Festival."
The festival has also released a more in-depth synopsis of the film:
Set in present day along the iconic Northern California coastline, Us, stars Oscar® winner Lupita Nyong'o as Adelaide Wilson, a woman returning to her beachside childhood home with her husband, Gabe (Black Panther's Winston Duke), and their two children (Shahadi Wright Joseph, Evan Alex) for an idyllic summer getaway. Haunted by an unexplainable and unresolved trauma from her past and compounded by a string of eerie coincidences, Adelaide feels her paranoia elevate to high-alert as she grows increasingly certain that something bad is about to befall her family. After spending a tense beach day with their friends, the Tylers (Emmy winner Elisabeth Moss, Tim Heidecker, Cali Sheldon, Noelle Sheldon), Adelaide and her family return to their vacation home to discover the silhouettes of four figures standing in their driveway. Us pits an ordinary American family against a terrifying and uncanny opponent: doppelgängers of themselves.
This follows SXSW's decision last year to screen A Quiet Place as its 2018 Opening Night film. Other genre favorites such as the Cabin in the Woods (2012) and the Evil Dead remake (2013) have premiered in Austin at the festival.
The 2019 SXSW Midnighters line up will be announced on February 6, with features being announced January 16.