SXSW Night Owls and Creep Seekers, the Midnighters Lineup Has Arrived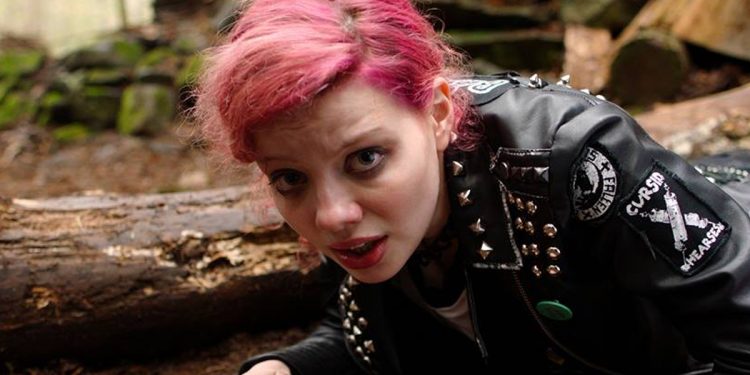 The latest announcement from SXSW includes the ever-popular Midnighters lineup, as well as multiple shorts programs, VR, and the new category of Independent Episodics.
Noteworthy Midnighter features include Hereditary, Upgrade (the latest from Leigh Whannell), and an untitled film from Blumhouse.
Senior Film Programmer Jarod Neece said, "It is the highlight of my year to get to dive into the yearly pool of genre film submission and see what wild and devilish ideas these filmmakers have brought to life. This year's Midnighters, made both by veteran filmmakers and many first-timers, are sure to delight and terrify lucky SXSW audiences."
In addition to film announcements, the festival has also released some of its Conference Speakers. These include Darren Aronofsky, Rian Johnson (Star Wars: The Last Jedi), Ethan Hawke, Tatiana Maslany (Orphan Black), and showrunners Jonathan Nolan and Lisa Joy and the principal cast of Westworld.
For genre fans leaning more in the direction of sci-fi, 20th Century Fox will be presenting a special screening of Alita: Battle Angel on the actual set of the movie. Available to Platinum and Film badge holders, attendees will watch the screening with some of the cast and crew.
Want more information on the films announced? Find the details below–we've sifted through the massive list (132 full lengths and 118 shorts!) to bring the genre highlights to you.
MIDNIGHTERS
Ajin: Demi-Human (North American Premiere)
Director: Katsuyuki Motohiro, Screenwriter: Kouji Seko
Endless battle between human being and immortal demi-human "Ajin". A stunning, strikingly original action masterpiece! Cast: Takeru Satoh, Go Ayano, Tetsuji Tamayama, Yu Shirota, Yudai Chiba, Rina Kawaei, Minami Hamabe.
Blood Fest (World Premiere)
Director/Screenwriter: Owen Egerton
In Blood Fest, fans flock to a festival celebrating the most iconic horror movies, only to discover that the charismatic showman behind the event has a diabolical agenda. Cast: Robbie Kay, Jacob Batalon, Seychelle Gabriel, Tate Donovan, Barbara Dunkelman, Nick Rutherford, Zachary Levi.
Untitled Blumhouse-Bazelevs (World Premiere)
Director/Screenwriter: Stephen Susco
A 20-something finds a cache of hidden files on his new laptop and is thrust into the deep waters of the dark web. From the makers of Unfriended, this thriller unravels in real-time, entirely on a computer screen. A warning for the digital age. Cast: Colin Woodell, Betty Gabriel, Rebecca Rittenhouse, Andrew Lees, Conor del Rio, Stephanie Nogueras, Savira Windyani.
Field Guide to Evil (World Premiere) (Austria, Germany, Greece, Hungary, India, Poland, Turkey, U.S.)
Directors: Veronika Franz and Severin Fiala, Peter Strickland, Agnieszka Smoczynska, Katrin Gebbe, Can Evrenol, Calvin Reeder, Ashim Ahluwalia, Yannis Veslemes They are known as dark folklore. Created to give logic to mankind's darkest fears, these stories and others laid the foundation for what we now call the horror genre.
Ghost Stories (United Kingdom) (North American Premiere)
Directors/Screenweriters: Jeremy Dyson, Andy Nyman
An arch skeptic debunker of the supernatural embarks upon a terror filled quest when he stumbles across a long lost file containing details of three cases of inexplicable 'hauntings'. Adapted from the Olivier Award Winning hit stage play. Cast: Martin Freeman, Alex Lawther, Jill Halfpenny, Andy Nyman, Paul Whitehouse.
Hereditary
Director/Screenwriter: Ari Aster
When Ellen, the matriarch of the Graham family, passes away, her daughter's family begins to unravel cryptic and increasingly terrifying secrets about their ancestry. Cast: Toni Collette, Gabriel Byrne, Ann Dowd, Alex Wolff, Milly Shapiro.
A Prayer Before Dawn (North American Premiere) (United States, France)
Director: Jean-Stéphane Sauvaire, Screenwriters: Jonathan Hirschbein, Nick Saltrese
Based on the international best-seller, A Prayer Before Dawn is the true story of Billy Moore, a troubled young British boxer sent to one of Thailand's most notorious jails. Cast: Joe Cole, Vithaya Pansringar, Panya Yimmumphai, Nicolas Shake
The Ranger (World Premiere)
Director: Jenn Wexler, Screenwriters: Jenn Wexler, Giaco Furino
Teen punks, on the run from the cops and hiding out in the woods, come up against the local authority—an unhinged park ranger with an axe to grind. Cast: Chloë Levine, Granit Lahu, Jeremy Pope, Bubba Weiler, Amanda Grace Benitez, Jeremy Holm, Larry Fessenden.
Upgrade (World Premiere)
Director/Screenwriter: Leigh Whannell
In a utopian near-future when technology controls everything, a technophobe avenges his wife's murder and his own paralysis-causing injury with the help of an experimental computer chip implant – STEM – that turns out to have a mind of its own. Cast: Logan Marshall-Green, Betty Gabriel, Harrison Gilbertson, Benedict Hardie.
What Keeps You Alive (World Premiere) (Canada)
Director: Colin Minihan, Screenwriters: Colin Minihan, Brittany Allen
Majestic mountains, a still lake and venomous betrayals engulf a female married couple attempting to celebrate their one-year anniversary. Cast: Hannah Emily Anderson, Brittany Allen, Martha Macisaac, Joey Klein, Charlotte Lindsay Marron.
DOCUMENTARY SHORTS
The Coffin Club (World Premiere) (New Zealand)
Director: Briar March, Screenwriter: Kim Harrop, Nick Ward, Briar March
A group of rebellious, creative Kiwi seniors give death the finger, one crazy coffin at a time.Jean McGaffin, Kevin Quick, David Mackie, Members of the Kiwi Coffin Club.
Dead. Tissue. Love. (World Premiere) (United Kingdom)
Director: Natasha Austin-Green
Dead. Tissue. Love. is an intimate experimental documentary exploring the character of a female necrophile, as she recounts her life experiences and sexual awakening.
ANIMATED SHORTS
Sog (Germany)
Director: Jonatan Schwenk, Screenwriters: Jonatan Schwenk, Merlin Flügel
The dystopic drama Sog is about the cruel efforts of a people of humanlike creatures to lash out viciously against a shoal of fish that had unintentionally entered their desolate land.
Undiscovered (U.S. Premiere)
Director: Sara Litzenberger
Sasquatch has always remained elusive in photos–but not for the reasons we think.
MIDNIGHT SHORTS
Asian Girls (World Premiere) (Australia)
Director/Screenwriter: Hyun Lee
Chan is a Chinese factory worker who lives alone. Every night, she suffers from horrific nightmares involving the woman in the apartment next door, a Japanese office lady.
Crying Bitch (World Premiere) (Japan)
Director/Screenwriter: Reiki Tsuno
Crying Bitch is a dark tale about a woman's grudge, mixed with comedy, horror, and a homage to 80s cinema. A dark tale about a man who discovers his wife's dark side after having an affair with a young girl.
Hair Wolf
Director/Screenwriter: Mariama Diallo
In a black hair salon in gentrifying Brooklyn, the local residents fend off a strange new monster: white women intent on sucking the lifeblood from black culture.
Long Distance Relationship (U.S. Premiere) (Brazil)
Director/Screenwriter: Carolina Markowicz
A brief story about a gentleman who's obsessed about having sex with ETs. Matias Singer.
Milk (World Premiere) (Canada)
Director/Screenwriter: Santiago Menghini
On a late night, a young teen goes into the kitchen for a glass of milk. Upon encountering his sleepless mother, he quickly realizes things are not as they seem.
Perfect Town (Switzerland)
Director/Screenwriter: Anais Voirol
In search of perfection a city obeys to selection. A constant struggle. Trying and trying again. Where is the difference between endurance and madness?
INDEPENDENT EPISODICS
Beast (World Premiere)
Director: Ben Strang
When his father mysteriously goes missing at sea, a teenager rallies the help of his small fishing-island town to find him and figure out once and for all why people keep disappearing on Smith Island.
Everything is Okay: Robot
Director: Adam Sacks, Screenwriter: Cirocco Dunlap
A better you is just a click away.
My Dead Ex (World Premiere)
Directors: Joe Lynch, Zoe Cassavetes, Screenwriter: Drew Hancock
A little thing like death can't stop these two teens from falling in love. Or maybe it can.
Polar (World Premiere) (Denmark, Greenland)
Directors: Natalia Anna Ciepiel, Alexander Ohrt, Screenwriter: Morten Mortensen
Terrorized by an unbearable sound a group of teenagers commit suicide in the habour of Nuuk. After being declared dead, Ivik, awakes again. As the phenomenon returns to haunt the young population of Nuuk, Ivik sets out to find the nature of the sound.
VIRTUAL CINEMA
The Atrium (World Premiere)
Director: Brian Solomon, Screenwriters: Brian Solomon, James Longmire
The Atrium, Meow Wolf's first mixed reality installation, builds on the story of the acclaimed immersive exhibition, House of Eternal Return. Voyage through the surreal lullaby of the multiverse — and unravel a mystery spanning multiple dimensions.
Awake: Episode One (World Premiere) (Australia, United States) Director: Martin Taylor, Screenwriters: Martin Taylor, Mike Jones, Christian Cantamessa
Harry is a prisoner in his own house, obsessed with discovering the truth behind a recurring dream and a cryptic message within it. The arrival of a new presence promises to save Harry from his darkness and unlock the potential of humanity's future.
Dinner Party
Director: Angel Manuel Soto, Screenwriters: Charlotte Stoudt, Laura Wexler Dinner Party, the pilot episode for a true-life supernatural anthology series The Incident, is a 3D virtual reality experience based on the true story of Betty and Barney Hill, an interracial couple who in 1961 reported the first known UFO abduction.