Zak Bagans' Paranormal Doc 'Demon House' Has Found a Home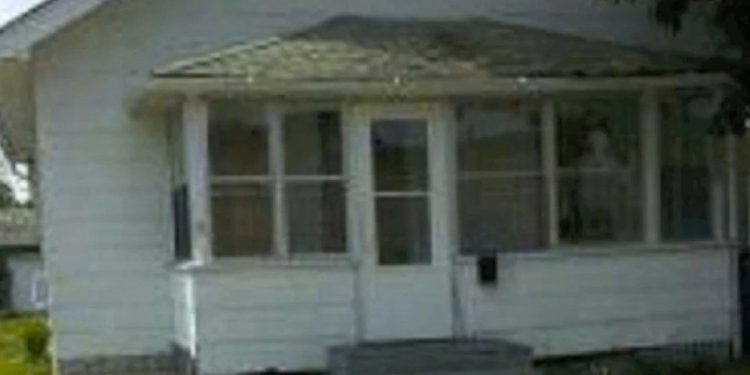 Freestyle Media has announced their acquisition of North American distribution rights to the upcoming paranormal documentary Demon House, written, directed, and produced by Ghost Adventures very own Zak Bagans. Bagans' team also includes co-producers Joseph Taglieri, Mike Dorsey, and Jay Wasley, and features Bagans himself alongside Father Michael Maginot, Dr. Barry Taff, and Captain Charles Austin.
As mass hysteria breaks-out over an alleged demonic possession in an Indiana home, referred to as a "Portal to Hell," "Ghost Adventures" host and paranormal investigator Zak Bagans …and his crew… become the next victims of the most documented case of demonic possession in US history…the "house of 200 demons."
After buying the haunted home in Indiana over the phone, sight unseen, Bagans and his crew are plagued by demonic forces. Events in Demon House have been referred to as "the next Amityville," the most authenticated case of possession in American history.
"Demon House is a chilling, edge-of-your-seat horror-thriller pitting the world's most renowned paranormal investigator against his greatest challenge–the house of 200 demons," said Dan Fisher, Vice President of Acquisitions for Freestyle Digital Media. "We at Freestyle could not be more excited to bring Zak's documentary to millions of homes across North America this March."
"I destroyed the house because I do not want anyone to ever live there again," said filmmaker Zak Bagans. "I saw too many things, and there was something inside the house that affected everyone. The police, clergy, children, my production crew. Everyone.  I am delighted that Freestyle will now be making Demon House available to North American viewers soon!"
To do a bit of editorializing here, this staff writer is super pumped for the release of Demon House. The original 2004 Ghost Adventures documentary that started it all is still one of my very favorite things to watch around Halloween. The shadow figure walking with perfect human gait across the ballroom of the Goldfield Hotel in Nevada is one of the main reasons I cannot fully count myself a skeptic. Even if you're not a fan of the main Travel Channel series, Demon House is perfect for fans of all things paranormal and unexplained. Come for the spooks, stay for the charming antics of Bagans and crew.
Freestyle Digital Media will be releasing Demon House in select theaters and on VOD and Digital HD March 16th, 2018.