Weekly Watch: 'An American Werewolf in London'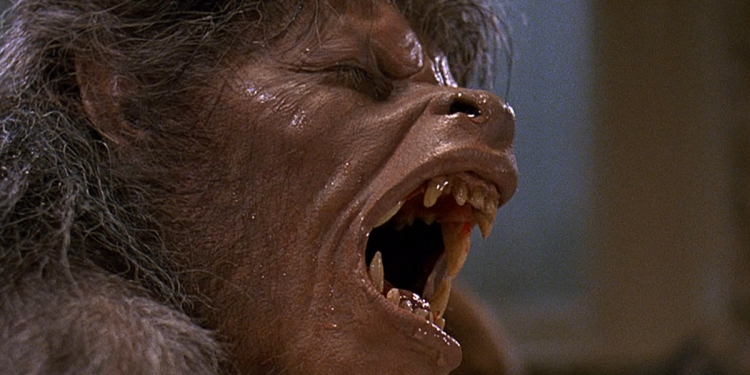 Weekly Watch is a special series for the month of October. Each Monday we're sharing a movie, and a Frightday staffer will lead a discussion on our Facebook group the following Friday.
Two American college students on a walking tour of Britain are attacked by a werewolf that none of the locals will admit exists.
John Landis may be best known for his work in19 80s comedy (Blues Brothers, Animal House, Coming to America), but he's also made it a point to dip his toes into the horror genre throughout his career. Chief among these forays into the frightening is An American Werewolf in London, a 1981 film he both wrote and directed.
The film was well received in the early 80s. It received strong reviews, and won several accolades including an Academy Award for Best Makeup and Hairstyling. Landis' work walks the fine line that is horror-comedy, and served as an excellent stage for makeup and effects artist Rick Baker to create an excellent and terrifying transformation from man to werewolf.
Whether you've seen it ten times over, or you're completely new to the film, the Frightday staff is recommending An American Werewolf in London as our weekly watch for the second week of October.
An American Werewolf in London is available to stream on Hulu, Amazon Prime, and Shudder. The film can also be rented from most major online services.