Katie Holmes Will Nanny 'The Boy' in Sequel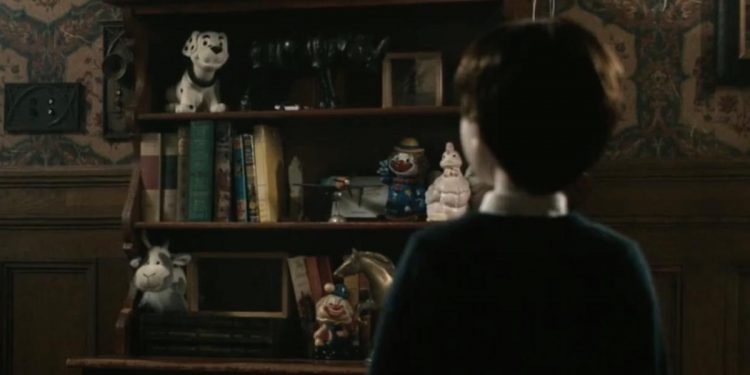 STXfilms (a division of STX Entertainment), in collaboration with Lakeshore Entertainment, has announced a sequel to William Brent Bell's horror thriller The Boy (2016). Bell's upcoming film, The Boy 2 will star Owain Yeoman (American Sniper, The Belko Experiment) and Ralph Ineson (The Witch, Guardians of the Galaxy, Harry Potter and the Deathly Hallows Parts I & II) alongside Katie Holmes (Batman Begins, Logan Lucky, Dawson's Creek) and Christopher Convery (Gotham, The Girl in the Spider's Web).
Unaware of the terrifying history of Heelshire Mansion, a young family moves into the estate, where their young son soon makes an unsettling new friend, an eerily life-like doll he calls Brahms.
Katie Holmes leads the cast as "Liza," with Christopher Convery co-starring as her son "Jude." Owain Yeoman joins as her husband, "Sean," and Ralph Ineson will play the role of "Joseph."
In the film's predecessor, The Boy, an American Nanny takes a job in a remote English village, only to discover that the child she is supposed to be caring for is a disturbingly life-like doll. Events soon spiral, making her believe the doll to be alive. The Boy was spared from being 'just another haunted doll movie' by an end twist that was truly unexpected and far more terrifying than the premise leads you to believe. That said, the prospect of a sequel is frankly, confusing. To the project's credit, the writer of the original film, Stacey Menear, is also responsible for penning this iteration.
Principal photography on The Boy 2 began in Victoria, British Columbia on January 14th, 2019.