Joe Lynch to Serve Up Foodie-Horror 'Taste'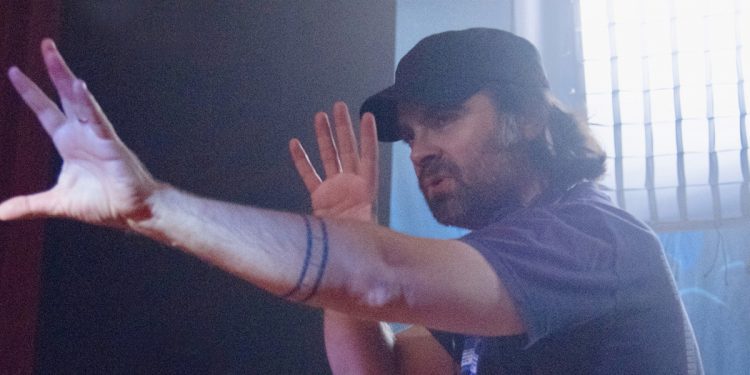 Penchant Entertainment has announced that Joe Lynch (Mayhem, Wrong Turn 2: Dead End, Knights of Badassdom, Everly)  has signed on to direct the horror film Taste, written by David Cohen (Subject Zero, No One Lives, The Vatican). The project will be produced by Cohen as well as Penchant partners Erin Eggers, Chase Hudson and Matthew Porter.
When a young chef-on-the-rise is invited to cook for a revered master's private supper club, what at first seems like a career-launching opportunity, soon turns deadly with the discovery that she and her husband are at risk of becoming dinner themselves. Redefining the term "farm-to table," this deliciously disturbing film will leave audiences and foodies alike forever questioning what arrives on their plates.
"We are thrilled to be collaborating with Joe on TASTE. His genre track record and irreverent sensibility are the perfect fit for this quick-witted and timely horror film," said Eggers.
"I've been dying to direct something darker in the genre and when I read David's script, which had a fantastic take on the current Foodie/Haute Cuisine culture, I was pretty much salivating, pun intended. I'm thrilled to be working with Penchant to bring this fantastically twisted and exciting tale to life and make people rethink what's for dinner," said Lynch.
Lynch's latest film Mayhem (starring THE WALKING DEAD's Steven Yeun) recently premiered at the SXSW Film Festival and has been opening to glowing reviews in the festival circuit ever since. RLJ Entertainment has partnered with AMC Networks' Shudder for the North American film distribution.  Lynch is also one half of the popular THE MOVIE CRYPT podcast with fellow director Adam Green (HATCHET, FROZEN), which was named one of 2015's Top Podcasts by Entertainment Weekly and is consistently on iTunes Top 25 Film & TV podcasts.
Taste will shoot in Los Angeles later this summer.