'Darlin'' Promises a Grim, Gritty Premiere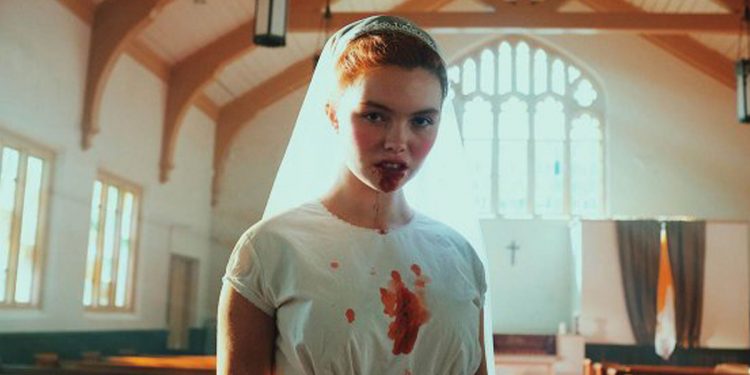 Darlin', The Woman sequel, will follow the trials Darlin', ward of the Woman in Lucky McKee's 2011 film, goes through after being released from a Catholic hospital into the care of a man called The Bishop.
Darlin' is Pollyanna McIntosh's (The Walking Dead, The Woman), directorial debut. In addition to serving as the sequel's director and writer, McIntosh also continues to play the Woman we all know and fear.
According to the film's press release: Once Darlin' (Lauryn Canny, 1,000 Times Good Night, Amber) is "released" to The Bishop and his cohorts—a group of dangerously obedient nuns—she must overcome their desire to transform her into a "good girl", all while sensing that the Woman is near.
The Hood River Entertainment production was produced by Andrew van den Houten and executive produced by Jack Ketchum and McKee.
The film also stars Bryan Batt (Mad Men, 12 Years a Slave), Nora-Jane Noone (The Magdalene Sisters, The Descent, Brooklyn) Cooper Andrews (The Walking Dead, Shazam, Halt and Catch Fire), and Sabrina Gennarino and Thomas Francis Murphy; both formerly of The Walking Dead.
Darlin' will make its market debut at Cannes. MPI Group will introduce the film to buyers.