Bloody Disgusting Launches Podcast Network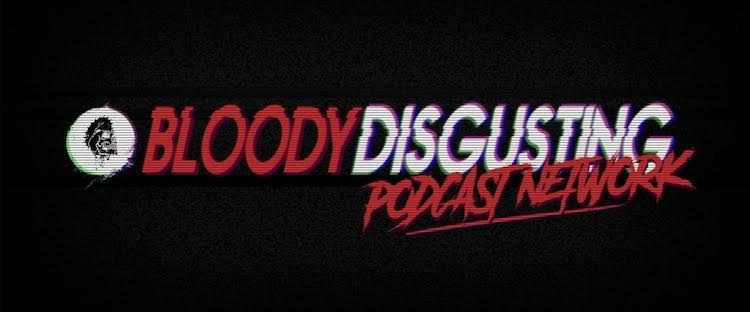 Bloody Disgusting has announced an official podcast network to launch under their moniker. It will be a horror-centric network featuring a variety of new shows. The official launch lineup will include five shows, with hopes that everyone can find something they like. The shows will be available on iTunes, Google Play, STitcher, iHeartRadio, TuneIn, and the official Bloody Disgusting Mobile app. You can find details below on the five debut shows.
The Horror Show
A comedy podcast that dissects, mutilates, dismembers, and butchers all the movies horror fans love and love to hate (hosted by Sean Miller and Joe Vitello).
Women in Caskets
Dawn Humphry and Jen Brown pick apart the movies, television shows, games, and everything else that goes bump in the night. Women in Caskets is a podcast for the feminist in everyone, hosted by horror fans who really know what it means to bleed.
Test Pattern
Made in the spirit of the old hosted monster movie shows of our youth – is a little bit spooky and a little bit silly, but always informative. Jacob Jackson and Tabitha Carson have a new topic each week, with a focus on old school macabre.
Virtual Pros
The least cringe-inducing wrestling podcast on the internet! Al and Mike buck trends and seamlessly weave in brash humor, lifestyle tidbits, and a general sense of levelheadedness rarely heard from a wrestling podcast.