A 666-Character Review of 'Open 24 Hours'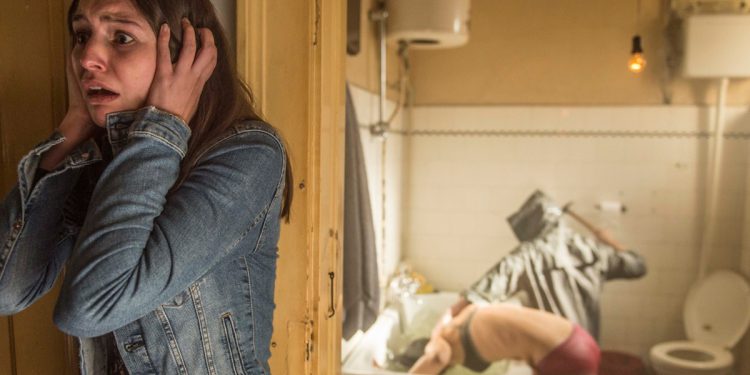 Mary, a young woman with an awful case of trauma induced paranoid delusions is just trying to put her life back together. However, her past keeps coming back to haunt her…or does it? "Open 24 Hours" is reaching for our slasher nostalgia heartstrings, and sometimes manages to pluck them with the tips of their fingers. Our setting (a beat up gas station on a rainy night, bathed in florescent lights) is pitch perfect, full of potential, but the story stretched and unnecessarily twisted. Beautifully lit, brutally violent, but I if we're nodding at the simplicity of an earlier era, avoid the muddle puddles on the way inside. Once the convenience store confrontations begin, our heroine and villain do display some serious (& hideous) chemistry that had plenty of backstory fuel, but gasses out.
Open 24 Hours screened as part of Telluride Horror Show 2018.