A 666-Character Review of Hulu's 'Into the Dark: New Year, New You'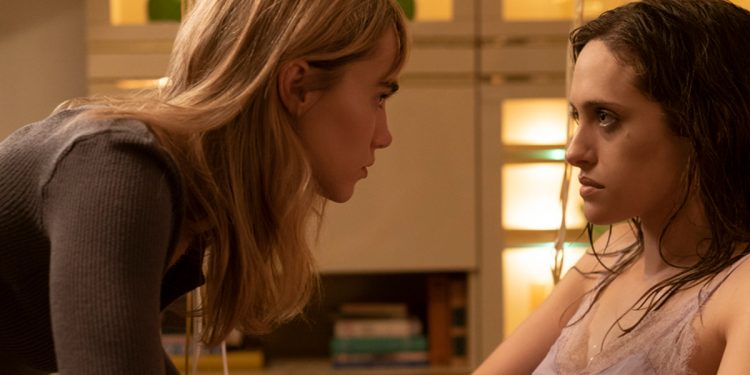 New Year, New You (part of Hulu's "Into the Dark" series) stars Suki Waterhouse, Carly Chaikin, Kirby Howell-Baptiste, and Melissa Bergland. If viewed on a surface layer, the film is millennial survival horror. Upon a deeper look, the film's self-awareness and full utilization of its four main characters adds a certain something that is lack from many straight-to-VOD releases. In a time when revenge flicks are rising to the top, New You assesses the adage of vengeance not being all it's cracked up to be. The film also slyly calls out the industry's infatuation with labeling any female-fronted film as feminist, reassuring viewers that's not the takeaway here.
Is it the most innovative horror film out there? Not by a long shot, but it far exceeds expectations for January genre offerings.